Young folks move all the time — Millennials in particular move between cities more frequently than past generations. And in our Post-COVID era, people are starting to move for all sorts of reasons, personal or professional.
Plus, with the new popularity and feasibility of remote work — especially in the tech industry — there's a whole new dimension added to choosing a place to live. Companies like Twitter, Pinterest, Facebook, and Shopify have embraced work-from-home, so your career may or may not play a large role in determining your next move.
Let's take a look at a number of the factors you should consider before you make your next big move and some of the places that may be the best cities for software engineers.
How to Judge the Best Tech Cities
Career Opportunities
Naturally, people are going to move where the money is.
The pandemic took a serious toll on the job market and saw unemployment numbers skyrocket, but even with more changes always on the horizon, certain verticals like e-commerce, marketing, healthcare, and education are all turning to tech to help continue business as usual. This shift in emphasis is opening a wealth of career opportunities for both new and seasoned coding talent, and they'll only continue to grow.
If you want to dive headfirst into a new city built around tech, but you want to get your professional foot in the door first, consider a coding bootcamp like App Academy. We offer our 16-week in-person programs in New York and San Francisco (keep reading to learn more about these tech hubs!) as well as full-time online coding bootcamp and part-time online coding bootcamp options. The skills you learn in our bootcamp can help land you a job in software engineering in a matter of months.
Networking: Personal & Professional
Outside of working hours, the ability to network and build friendships, romantic relationships, and professional partnerships is one of the key things young people look for when choosing somewhere to live.
Do opportunities like meet-ups, happy hours, social sports leagues, or social venues (think bars or music venues) exist in the city you're interested in? Are there any more specialized networking opportunities, either through your personal or professional interests?
Can you network virtually with people in your field or social network to test the waters and establish connections before you move? It could be beneficial to help you make your final decision, or even to help you build a foundation before you start apartment hunting or packing your bags.
Housing Investments
Housing markets in every city are different, but depending on your age and financial situation, investing in property might be high on your priority list. Plus, if you're hoping that this move is going to be for the long-term, you might be thinking even more seriously about a property investment.
Cities on our list — Austin, Seattle, and Durham, NC, for example — topped 2020's list of best real estate markets in the country, and they're all still excellent places for young tech professionals who are in the rental market.
Taking some time to determine your average salary (or your target average salary) and your property goals can have a big impact on which cities make the most sense for you.
Activities
From winter sports to water sports and live music to foodie scenes, there's a city for every interest or hobby. Many want to move to a city where they can immerse themselves in their interest or participate in their chosen hobby on a regular basis.
Skiing? Boating? Hiking? Microbrewery hopping? Determine what it is you like to do and narrow down your prospects based on the places that really cater those things.
Fresh Start
Who doesn't need a fresh start after the pandemic? Moving to a new city and starting anew may be just the thing that helps you get over the stagnation of the pandemic and really kickstart your career trajectory again.
A fresh start is inevitable, regardless of the other factors driving your move. It's an opportunity to reinvent yourself, meet new people, and explore new interests.
Top cities for young professionals
1. Austin, TX
Austin | Rancho Sienna
It wasn't so long ago that the likes of Willie Nelson and Stevie Ray Vaughn were running Austin's music scene, dubbing it the unofficial Live Music Capital of the World. It's that same creative energy (plus an absence of state income tax) that has drawn tech companies from around the globe to this tiny Texas capital.
Austin, recently nicknamed 'Silicon Hills', has become a haven for new-age tech pros who want the same career opportunities of some of the other best tech cities without the major costs of living. The growth is as palpable as it is visible, as Austin's city skyline is rife with high-rises and skyscrapers that weren't there even five years ago. With that physical growth has come a serious influx of money.
According to Crunchbase, "Concurrently, Austin experienced record venture funding in 2019, with local startups raising $1.84 billion for the year, up 19.5 percent compared to the $1.54 billion raised in 2018, and an impressive 87 percent compared to $983 million in 2017."
Austin, however, is still an expensive town compared to the rest of Texas, with housing being the main differentiating factor. But for young tech professionals who want the option to own a home or land while enjoying the same lucrative career options as other major hubs, it's worth considering a move post-pandemic.
Notable companies: Dell, Bazaarvoice, A Cloud Guru, Cloudflare, Airtable, Whole Foods, Silicon Labs, Oracle, Vrbo
2. Seattle, Washington
Seattle | Eater Seattle
Who takes the crown for the Pacific Northwest's tech scene? Without contest, Seattle is one of the best cities for tech. This rainy metropolis is home to some major tech companies and even more tech professionals, with over half of the office-based jobs belonging to the industry. In a city fueled by caffeine, it's no surprise that Seattle gets stuff done.
It's another tech hub, though, that comes with a decently high cost of living. A one-bedroom typically goes for a little over ~$2,000 a month, clocking in as one of the most expensive housing markets in the country. Luckily, the Emerald City boasts a tech sector ripe with both opportunity and cash, so there's room for new engineers to make their mark at some of the city's biggest tech players.
A thriving culinary scene and an endless supply of coffee also make Seattle an awesome place to relocate if you fancy yourself a foodie. And, if you're more of the outdoorsy type, there's plenty of green space and lush forests outside the city.
Notable companies: PayScale, Getty Images, Amazon, Rover, IMDB, Tableau, Redfin
3. Boston, Massachusetts
Boston | Langan
While Boston is better known for its many universities and colleges as well as a winning lineup of sports teams, it's also on the come up of being one of the best places for software engineers. The collegiate talent pool may have something to do with the boom but the truth is, startup founders and investors have been pouring money and resources into Beantown – and neighboring Cambridge – for years.
Like the other best cities for tech that make up this list, Boston isn't a cheap place to live with a cost of living index of over 88/100, but this historic town hosts a suite of biotech and health-tech startups that require serious power on the engineering front, and they have the money to pay talented coders.
Notable companies: SkillSoft, Toast, DraftKings, Klayvio, Hubspot, iRobot, Tripadvisor, Wayfair
4. Atlanta, Georgia
Atlanta | Patch
Georgia's capital city is known for more than hip-hop, bad traffic, and college football. With Georgia Tech pumping out some of the best engineering talents in the world, it makes sense why Atlanta is a desirable place for the next generation of tech professionals to settle down.
It's also slightly cheaper than the likes of New York, San Francisco, or Seattle, coming in at just 1% under the national average for cost of living, according to Payscale. The median rent is only slightly north of $1,000 per month, so tech professionals might enjoy saving on rent and investing their high earnings in other ways.
That's not to say, however, that Atlanta hasn't always been on the scene: 16 Fortune 500 companies call ATL home (and have for some time), and it's estimated that 70% of all transactions happen there. What's that we smell? Money.
Notable companies: Global Payments, PGi, Ebix, Vonage, Cricket Wireless, Mailchimp, Rubicon, Unscrambl
5. Portland, Oregon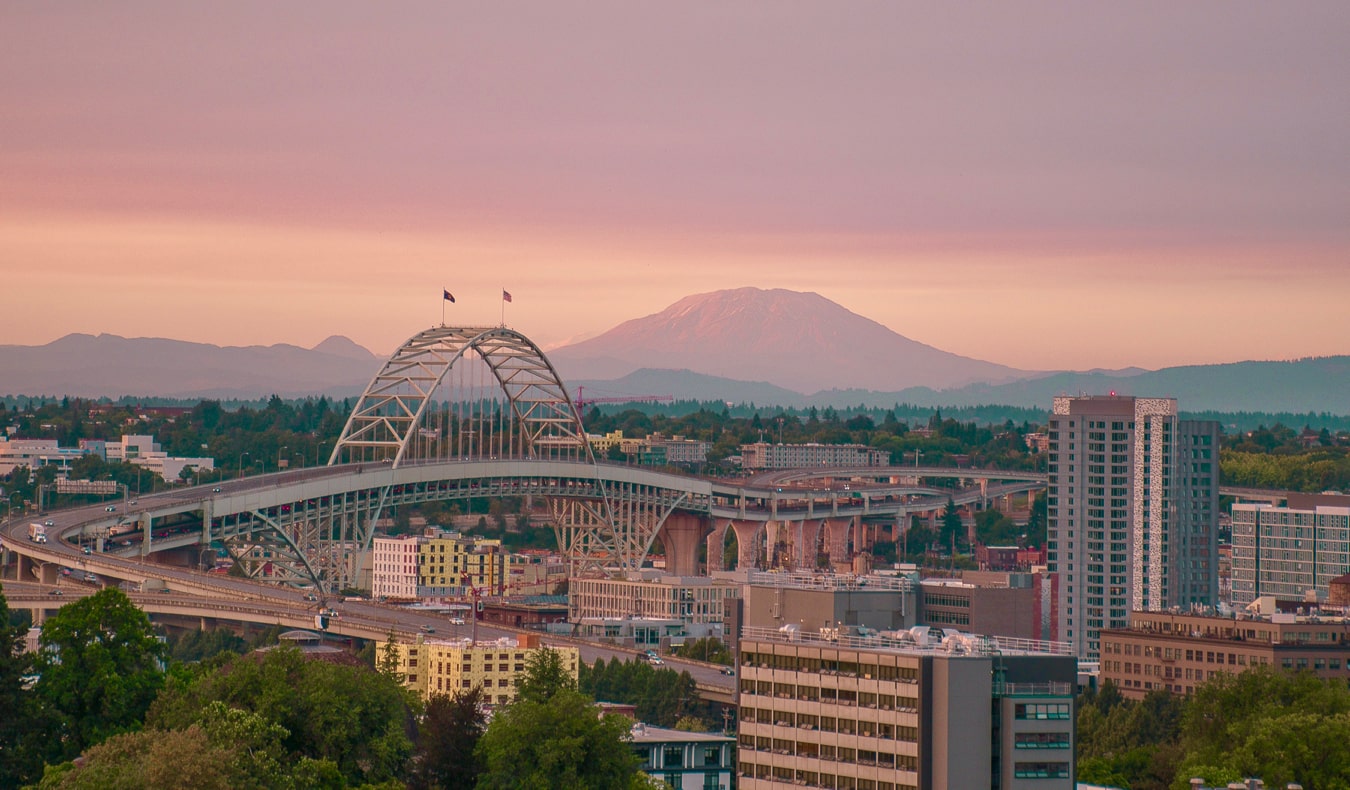 Portland | Nomadic Matt
Portland is the slightly smaller, more suburban version of Seattle, but this town in the Pacific Northwest has its own tech ecosystem to boot.
It looks slightly different from its fellow hubs, boasting more opportunities in retail and commerce than in traditional tech. They need software programmers and coders all the same, though, and if you want a cheaper, slower option with the same opportunities for outdoor activity and weather patterns, Portland – and its neighboring towns – might be your best fit for you.
Like Austin, an influx of new folks has driven prices up over the last decade, but it's still more affordable than its techy neighbor to the north. Rent for a month will run you somewhere around ~$1,800 for a one bedroom, but bear in mind that with a burgeoning tech scene comes an adjustment in typical salary.
Notable companies: Nike, Adidas, Columbia Sportswear, Intel, US Bank
6. Denver, Colorado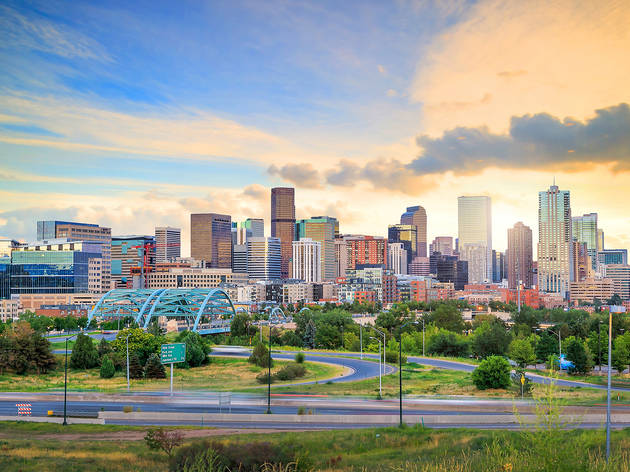 Denver | TimeOut
The Mile High City is attractive to young professionals for a lot of reasons; city life with mountain access, a moderate climate, and a budding tech community. Notably, it's home to Zoom Video Communications, which has been a lifeline for many – both professionally and personally – during the pandemic. Plus, with the continuation of remote work, Zoom isn't slowing down.
The cost of living is getting increasingly pricier with the influx of people, but the median rent hovers somewhere around ~$1,450, according to Payscale. For recreation enthusiasts who want to break into tech, Denver's definitely got a lot going on.
Notable companies: Zoom, Selling Simplified, Recondo, Xero
7. Los Angeles, California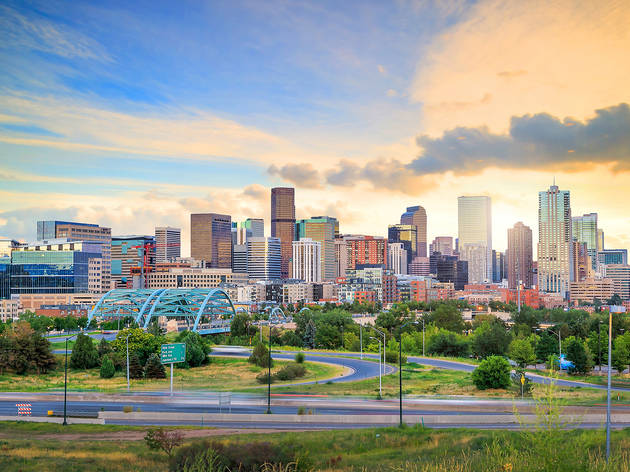 Los Angeles | Times Union
Contrary to popular belief, not everyone who lives in LA is looking for their big break in TV, film, or music. This iconic city is home to Hollywood, Beverly Hills, and a whole slew of celebrities, but it's also one of the best cities for tech and hosts some of the world's largest tech hubs. It's even been dubbed Silicon Beach.
To nobody's surprise, Los Angeles is quite an expensive city to call home, but put up against New York City, it's actually about 20% more affordable. Rent is certainly a cost factor, as is transportation (think of all the traffic!) but companies — particularly those in the technology sphere — know that to get folks out West, they'll have to pay up.
Could the City of Angels be your next stop post-pandemic? If warm weather, beaches, and regular star sightings sound appealing to you, consider Los Angeles a potential choice in your lineup.
Notable companies: Hulu, Snapchat, Headspace, Thrive Market, FabFitFun, Raya
8. Philadelphia, Pennsylvania
Philadelphia | U.S. News & World Report
Sure, Philly's got cheesesteaks and the Liberty Bell, but it's also boasting one of the most impressive and fastest-growing tech communities in the country.
According to BuiltIn, "Exciting startups are increasingly calling the city home and enterprise organizations have shifted to a tech-focused mindset in order to compete within their industries. The result is a boom in jobs where a tech background is necessary, making skills like data science, coding, and product management more pertinent than ever."
Needless to say, the City of Brotherly Love has it all: awesome food, American history, and a serious pro sports presence all with one of a strong tech community to boot. While rent prices are comparable to Denver's, those looking to own a home will be happy to know that it has one of the best housing markets to buy.
Notable companies: CDI, Comcast, Guru, Sidecar, Misfits Market, Anthropologie
9. Dallas, TX
Dallas | Cushman & Wakefield
Like the rest of Texas, companies are flocking to Dallas to lay down roots thanks to tax breaks and plenty of space to build up and out. It's a quickly growing startup incubator, with tons of money being poured into technology research and business. Plus, Dallas' tech scene is thriving, making it one of the best places for software engineers.
While the cost of living in Dallas is a bit higher than its smaller capital counterpart, rent is actually about 3.66% cheaper in Dallas than in Austin. It's quintessential Texas around the larger Dallas-Fort Worth area: the State Fair of Texas is hosted annually, and the Fort Worth stockyards give you a true taste of ranch living. It's only the third largest city in the state, but Dallas has one of the most impressive tech communities in all of Texas — some of the biggest companies in the world call it home.
Notable companies: AT&T, Solera, J.C. Penney, Southwest Airlines, Texas Instruments
10. Salt Lake City, Utah
Salt Lake City, Utah | Salt Lake Magazine
SLC is having a serious awakening as of late; where many may have thought that Salt Lake was nothing more than the Mormon Church and mountains, Utah's biggest city is drawing more and more young people due to loosened alcohol restrictions and a winter recreation game that's second to none.
Beyond that, Salt Lake City hosts many of the biggest tech companies in the world. With opportunities a plenty and a relatively low cost of living (think ~$1,000 a month in rent, on average), it makes sense why Utah's population continues to grow.
Notable companies: Overstock.com, Ancestry, Adobe, HireVue, Lucid Software
11. Washington, D.C.
Washington, D.C. | Junehomes.com
Our nation's capital serves as the backdrop for democracy, legislature, and presidential affairs, but a long-standing tech community continues to drive young tech professionals there and make this one of the best cities for software engineers. In fact, many government offices need software engineers as our world turns increasingly tech-centric. Coding looks a lot different when you're writing for a service rather than a product, so having a broad skill set is helpful.
D.C. is, as one would expect, fairly expensive — it clocks in at just over a 150 point score on the cost of living index (out of 100), but the city is fairly dispersed and favorable for commuters who don't want to live in the metro area. Cities like Arlington or Alexandria, Virginia, or Bethesda, Maryland are good options for cheaper living post-COVID.
Notable companies: Lockheed Martin, Marriott International, Hilton Worldwide, Capital One, government services
12. Raleigh-Durham, North Carolina
Raleigh-Durham | Savills
If you didn't know already, North Carolina — Raleigh-Durham in particular — is bursting with tech and startup potential. UNC Chapel Hill, Duke, and NC State make up a few of the nation's top research universities, so there is a ton of money and talent available for companies looking to settle down on the East Coast. In fact, HatchIt bets it will be the second-largest tech hub on the coast by 2025.
Numbeo reports that while the cost of living is slightly higher in this area than other cities of the same size, rent is nearly 25% lower than a city like Austin or Denver. Companies are flocking to the area because of viable space and temperate climates, so it checks out that young tech professionals would want to follow. Raleigh-Durham is well on its way to becoming one of the best tech cities.
Notable companies: IBM, Cisco, Lulu, ShareFile, eTix, Epic Games
12. New York, New York (NYC)
New York | Get Your Guide
Most people don't think of "tech" when they think of New York, but the Big Apple is becoming a Big Hub for new-age technology companies. With Wall Street down the block, it makes sense why some of the biggest names in the industry call NYC (all boroughs, at that) home.
The world is truly at your fingertips in New York. If having the best restaurants, nightlife, shopping, and sightseeing is important to you, consider New York not just for the hustle and bustle but for starting your tech career.
A job in one of the highest-paying industries in the world may be a necessity when you consider New York's crazy-high rent. With one-bedroom apartments costing upwards of $2,000+, the cost of living is higher than most — if not all — places in the U.S. when you factor in transportation, entertainment, and food budgets. Luckily, NYC graduates of our programs typically enjoy a starting salary of ~$95,000, making a comfortable living more accessible. And if you want to try out the big city for just some time, consider our Campus Program at our New York City Campus. You'll gain all the skills to launch your tech career and figure out if New York is the place for you.
Notable companies: WeWork, Spotify, Salesforce, Amazon, Slack, HP
13. San Francisco, California
San Francisco, CaliforniaRICOWde | Getty Images
When you think of "tech towns", San Francisco is likely one of the first that pops into your head. Silicon Valley bred what we now know as today's technology industry, so it's no surprise that San Francisco continues to top our lists as one of the best cities for tech. In fact, in 2019, over ⅕ of San Franciscans worked in tech, so there are jobs aplenty.
While SF's cost of living is also notoriously high, the companies that call San Francisco home have big money to shell out to fresh programming talent, particularly at successful startups looking to scale their MVP. Though rent varies widely across different neighborhoods, the average cost of a one-bedroom apartment in SF goes for around $3,500. If that sounds like a lot, you may be in luck: Rent prices are down over 30% as remote employees have fled the city. If you're looking to make a move, now may be the time.
San Francisco is a small city with major economic and cultural impact. If things like microclimates, architecture, and cable cars excite you, consider the Golden Gate City could be the place to launch — and sustain — a career in tech. Give yourself the chance to explore and get to know the city by checking out our Campus Program at our San Francisco Campus. You'll get a taste for the tech world in the city that made the tech industry what it is.
Notable companies: Uber, Lyft, Airbnb, Facebook, Twitter, Apple, Yelp, Pinterest, Dropbox, Zendesk
Get Started in One of the Best Cities for Tech with App Academy
Who can be blamed for wanting to start over and experience something new after years of stay-at-home routines? If making the move to a new city is on your mind, determine what's most important to you, then narrow down your list from there.
The right city offers the perfect blend of networking connections, activities that cater to your interests, and career opportunities. And if you're looking to jumpstart your career in your new city, consider one of App Academy's programs — either in-person (in two of the best cities for tech) or online. You'll have all the tools you need to jump right into that first software engineering job and make your mark on your new home.